Flag accessories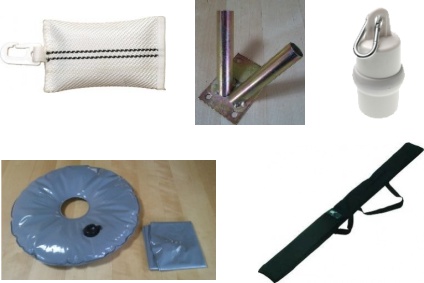 If you do not find accessories you need below, you are welcome to send a letter of inquiry via e-mail info@reakcja.eu
Bases for portable flags are detailed in tab Portable flags

Flags and flagpoles accessories
Item
Photo
Textile weight ECO
Flag weight – Bomba
available with the clip
Flag fixing clip
Available 45cm and 60cm
Facade fixing (1)
Facade fixing (2)
Facade fixing (3)
Water weight – put on base
Storage and transport bag
for WINDER flags
We hold more flag accessories in our offer, so if you haven't found what you're looking for – call or e-mail us on:
tel. +48 61 622 74 18, mob. +48 666 353 621
If you are not sure of what accessories are needed to hang a flag on your flagpoles – you are welcome to send us a picture of your flagpole – we are happy to recommend the necessary accessories for proper flag assembly.